Today author Lisa Wingate is telling us about her book,
The Summer Kitchen
. She has offered an autographed copy of her book to one lucky commenter. She will also be stopping by throughout the week to answer
your
questions! So if you have anything you want to ask her, you can include it in your comment for entering the contest. If you are only leaving a question in the comment and not entering the giveaway please say so.
Welcome, Lisa! Tell us a little about yourself.
I'm a wife, mom, Sunday School teacher to high school seniors, and small-town girl. I've loved to write for as long as I can remember. My older brother was a good writer, and when you're the youngest in the family, you want to do what the older kids do. When he won a school award for his poem, "The Bee Went Under the Sea," I was so impressed by his literary brilliance (and the blue ribbon) that I immediately went to my bedroom and created my first book, The Story of a Dog Named Frisky. The Frisky story was the start of many partially-completed writing projects.
A special first grade teacher, Mrs. Krackhardt, put the idea if being a writer into my head. She found me writing a story one day at indoor recess, and she took the time to stop and read it. When she was finished, she tapped the pages on the desk to straighten them, looked at me over the top and said, "You are a wonderful writer!" That was a defining moment for me. In my mind, I was a writer. When your first grade teacher tells you that you can do something, you believe it.
Growing up, I often wrote in response to things I felt were wrong in the world. I wanted to create something that would cause people to stop and think, to treat each other and the world around them with greater kindness and grace. Those desires eventually led me to write my first mainstream novel, Tending Roses, which was published in 2001.
How long have you been writing? How many books do you have published?
I've been writing all my life. These days, I write for both Penguin Putnam (New American Library) and Bethany House, typically one book per year for each publisher.
The Summer Kitchen
was my twelfth release, and
Never Say Never
is my thirteenth release for these two companies. In order, the books are:
TENDING ROSES SERIES
Tending Roses
Good Hope Road
The Language of Sycamores
Drenched in Light
A Thousand Voices
TEXAS HILL COUNTRY SERIES
Texas Cooking
Lone Star Cafe
Over the Moon at the Big Lizard Diner
DAILY TEXAS SERIES
Talk of the Town
Word Gets Around
Never Say Never
BLUE SKY HILL SERIES
A Month of Summer
The Summer Kitchen
Beyond Summer (July 2010)
If you compared your writing style to any other Christian Fiction author, who would it be? Also, how would you rate the romance in you books?
I write mainstream women's fiction novels dealing with families and relationships, as well as lighter, funnier small-town novels with a bit of romance in them. On the serious side, I share readers with many wonderful authors, including Karen Kingsbury, Lisa Samson, and Debbie Macomber. In the area of lighter, romantic stories I share readers with Susan May Warren, Janice Hanna Thompson, Leanna Ellis, and others.
In terms of romance rating, I'd guess that I'm somewhere between a G and PG. I try not to write anything I wouldn't put in the church library.
In your own words tell us a little about The Summer Kitchen.
The Summer Kitchen
(July 2009) is the second book in the Blue Sky Hill series, following
A Month of Summer
(July 2008). With the excitement of
A Month of Summer
being a finalist for the ACFW Book of the Year Award, the release of The Summer Kitchen was a whirlwind. In the midst of that whirlwind, I've been tried to make sure the story behind
The Summer Kitchen
isn't lost. Recently,
The Summer Kitchen
was selected for the One Book One Waco community-wide reading program in Waco, Texas, the city that inspired the story. My hope is that the book will inspire others to seek ways to volunteer and make a difference in their own communities. We may not all have the resources to start something like The Summer Kitchen (the free lunch café in the book), but we all have time and talents that can be used to change the world around us.
Blurb:
With her adopted son missing and the rest of her family increasingly estranged, Sandra Kaye Darden is drawn to the little pink house where her Uncle Poppy once provided security. What begins for Sandra as a simple painting project, meant to prepare the house for sale, becomes a secret venture that eventually changes everything.
Cass Blue is having trouble keeping food on the table since she ditched foster care. When Sandra Kaye shows up with lunch one day, Cass has no way of knowing that the meeting will lead to the creation of a place of refuge that could reunite a divided community.
In this moving story of second chances, two unlikely allies realize their ability to make a difference...and the power of what becomes known as the Summer Kitchen to nourish the soul.
What made you want to write this story?
The Summer Kitchen
was inspired by the incredible true story of The Gospel Café in Waco, Texas. I learned about the Café a few years ago when a reader came to a book signing and said, "If you're looking for a great story, there's a place you should know about." She proceeded to tell me about three women who had, some years ago, hatched the idea of buying a former crack house in a rundown area of town, and turning it into a café that would offer lunches to all who came asking, whether they could pay or not. This group of friends not only hatched the idea--they acted on it and made it work! Thirteen years later, the Café feeds hundreds each week. In the novel, the main character, SandraKaye, doesn't begin her Café with such a grand sense of purpose. She is merely compelled to deliver a bag of sandwiches when she sees kids digging for food in a dumpster at a nearby apartment complex. With the help of a young foster-care runaway, she begins to create something that, much like the real Gospel Café, takes on a life and a mission of its own.
What research did you have to do for this book?
The characters of
The Summer Kitchen
and their neighborhood came to life very much on their own. As research, I volunteered periodically in the kitchen of The Gospel Café. When you look across the counter and see the amazing cross section of humanity—homeless men and women, families from the housing project, university students from Baylor, professors, ministry students, youth group members—all sharing a common table, it is an amazing experience. Cass, SandraKaye, and the members of the Summer Kitchen's neighborhood came to life during those visits to the Gospel Café.
Who would you pick to play the lead roles if this book was made into a movie?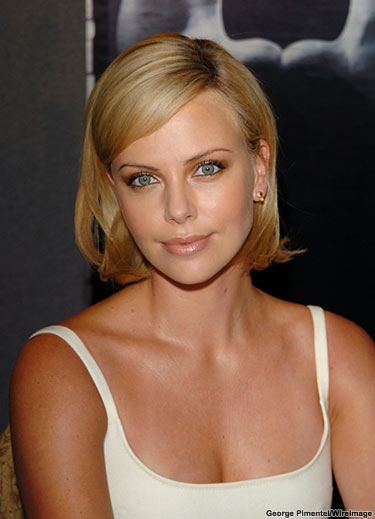 Dakota Fanning would play the runaway, Cass Blue, and Charlize Theron would be perfect as SandraKaye Darden, the suburban mom who sets out to prepare her uncle's old house for sale in a rundown neighborhood and ends up feeding hungry kids.
That's aiming high, in terms of acting talent—but, hey, why not dream of the best?
What are you working on now or going to write next?
I'm currently working on the first book in a new series for Bethany House (Larkspur Cove to be released in Feb, 2011), and putting the final touches on the next book for Penguin Putnam, titled Beyond Summer, which will be released in July 2010.
How can readers get in contact with you?
For more information about the books or me, stop by my e-home away from home, www.Lisawingate.com. I'm also on Facebook and Youtube, of course. Isn't everybody? By signing up for the newsletter on www.Lisawingate.com, you can enter a monthly drawing for a free autographed book and receive occasional notes about upcoming happenings, new books, speeches and appearances, and anything else that's newsworthy in the book world. I love sharing my cyber-porches with friends who also know the joy of living within a story, then sending it out into the world.
What are you currently reading?
I just finished
Gone to Green
by Judy Christie. Great book!
Tell us something surprising about yourself that readers may not know.
As a teenager, I was a gymnast, harboring big dreams of going to the Olympics. Unfortunately, I was also a horse lover with dreams of winning the National Finals Rodeo, and a book lover with dreams of writing novels. One dream out of three isn't bad!
What is your favorite birthday memory?
A day spent by the creek with my boys and a surprise picnic basket they packed.
FAVORITES:
Cake flavor/kind?
chocolate
Most treasured birthday gift?
A book about our family one of my sons made for me.
Disney Princess?
Jasmine
What is/was this book's release date?
The Summer Kitchen, July 2009
Do you have a link to a place to read the first chapter of this book?
http://www.lisawingate.com/thesummerkitchenchapters.htm
~~~~~
**USA residents only, please**
Okay readers, here is your chance to win an autographed copy of The Summer Kitcken!
TO ENTER:
*Leave a comment with your name and email address (so I can contact you if you win).
*Please specify that you want to be included in the contest!
*If you want an extra entry, become one of my followers OR subscribe to my blog by email.
*The comment is mandatory. (Please, say in the comment if you are a follower!! It makes my job easier when you do.) You will not be entered unless you leave a comment. If you are already a follower, and then you leave a comment, you will still get two entries in the contest.
*The contest will run from today (March 26) until 6:00 CST on Thursday (April 1). I will announce the winner that night. The winner is always randomly drawn. I will contact the winner on Friday the 2nd, and then that person will have one week to reply. If the winner doesn't reply within that time period, I will pick a new winner.
Good luck! Thanks for visiting.