*You can earn up to 6 entries in this giveaway. Read below for details*
Today author Melanie Dickerson is telling us about her new book,
The Healer's Apprentice
(Sept 2010). She has offered an autographed copy of her book to one lucky commenter. She will also be stopping by throughout the week to answer
your
questions! So if you have anything you want to ask her, you can include it in your comment for entering the contest. If you are only leaving a question in the comment and not entering the giveaway please say so.
Welcome, Melanie! Tell us a little about yourself.
Hi, Carman! I am a wife and mother of two girls. I live in north Alabama and love writing stories. When I'm not writing I like to read and watch movies, and occasionally I scrapbook. I spend time with my family, cook, and clean toilets. :) A writer's life is sooooo glamorous.
Tell us about your salvation experience.
I grew up in church. I had a deep reverence and love for God and for the Bible from a very young age. I can't actually tell you about a single salvation experience, as I've had many of them! I like to renew my vows regularly. :)
Are you:
A spontaneous writer or a scheduled writer?
I used to think I was a disciplined, scheduled writer. I wrote every chance I got, when my kids were in school and every morning in the summer. Now, I seem to have fallen off my disciplined wagon. I have done extensive, editor-requested revisions on three different books in the last year, but I've made very little progress on anything new. I started a book and only got about 30 pages into it before I got frustrated with it and quit. I started another book, but it's been a stop-and-go-and-stop-again sort of progress. :( But I have over 50 pages, so I consider that a very good start! I'm getting more and more attached to the characters, so that's a good sign. :)
Stubborn, or compliant?
I'm very compliant when it comes to revisions asked for by my agent or editor! I love their feedback and the challenge of implementing new ideas.
Organized or completely chaotic?
Alas, I am not very organized. I don't do outlines at all and I tend to lose whatever notes I might make. However, I write very linearly. I don't like to skip around.
How do you handle disasters/BIG problems? Do you have a funny or interesting story showcasing how you handle them?
I'm usually calm to the degree that the other people involved are panicky. During a tornado when I was in college, some friends from the upper floor of our apartment building came and beat on my door until I woke up. They were screaming and shaking all over as they jumped into the bathtub with my mattress over their heads. I just stood by calmly telling them I thought the storm was probably over.
In your opinion, what is your best trait? What is your worst?
You're really making me think hard now, Carman. Let's see. My best trait might be that I'm friendly and tend to love everyone I meet. One of my worst is that I'm a bit thoughtless—though I don't mean to be. I'm easily overwhelmed and I forget very easily. …What were we talking about again?
Tell us something surprising about yourself that readers may not know.
I took a 15-year break from writing, and in that time I didn't read fiction. I think I may have only read one novel during that fifteen years. I'm kind of an all-or-nothing kind of person, so if I was going to give up on a novel-writing career I wasn't going to read novels either.
If you compared your writing style to any other Christian Fiction author, who would it be? Also, how would you rate the romance in your books?
I'm not sure who I write like. But there is very little kissing in my debut novel,
The Healer's Apprentice
, although I think it's very romantic nonetheless. It's a young adult (YA) romance, and I recommend it for 6th-graders on up. I strive for lots of realistic romance, but my books are very "clean."
What are you working on now or going to write next?
I have a second YA medieval romance, based on the Beauty and the Beast fairy tale, that is being considered by my publisher, Zondervan. I also have an adult romance series set in 1880 Alabama that several publishers are currently considering. And I hope to write more medieval romances based on fairy tales. I LOVE writing them. :)
How can readers get in contact with you?
I'm on Facebook as Melanie Dickerson, on Goodreads http://www.goodreads.com/author/show/3408059.Melanie_Dickerson , and you can contact me through my website,
http://www.melaniedickerson.com/
Book blurb:
When destiny sleeps, it can only be awakened by true love's kiss.
In this historical romance based on the Sleeping Beauty fairy tale, a woodcutter's daughter becomes the town healer's apprentice. Rose's job is to care for the sick and injured in Hagenheim Castle. But she gets sick at the sight of blood and is more suited to making up stories than sewing up wounds. She is determined to overcome her weakness and prove herself a competent healer, or she faces marrying a disgusting old merchant her mother has picked out for her.
Lord Hamlin, the future ruler of the region, is injured and Rose must overcome her squeamishness to save him. He is everything that is noble and good, but loving him is forbidden. He is already betrothed to a mysterious woman in hiding.
With two noble-born brothers vying for her affections, Rose learns that the people of Hagenheim are not always who they seem.
Series info?
I'm hoping to have a "series" of medieval romances based on fairy tales. One of them will probably be an actual sequel to
The Healer's Apprentice
. This is all "To Be Announced."
Who would you pick to play the lead roles if this book was made into a movie?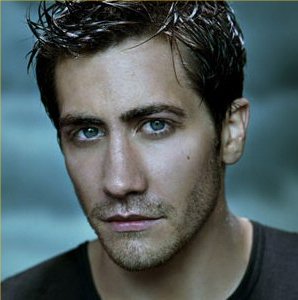 This is another hard one. But fun to think about. :) Here's the gorgeous and responsible Wilhelm, Lord Hamlin:
And Rose, my lovely heroine, is well-portrayed by the model on the cover of my book and who acts in the book trailer:
And I don't want to leave out Lord Rupert, Rose's other love interest:
Wow, that was fun!!!!!! Mwahahaha!
Do you have a link to a place to read the first chapter or an excerpt of this book?
At this point, I don't. But I do have the most amazing trailer in the world that Zondervan had someone make, starring the gorgeous model from the cover of my book:
Is there anything you would like to add, or tell your readers?
Follow your dreams! Never give up! God's plans for you are good, to give you hope and a future. :)
~~~~~
*This giveaway is open to anyone!*
Okay readers, here is your chance to win an autographed copy of The Healer's Apprentice!
TO ENTER:
*Leave a comment with your name and email address (so I can contact you if you win). The comment is mandatory. You will not be entered unless you leave a comment AND your email address.
*If you leave a comment you will be entered unless you specify that you would not like to be entered.
*Here are the ways to get entries:
(First entry) The mandatory comment saying you would like to be entered with your email address.
+1 Become one of my followers OR subscribe to my blog by email.
Read and leave a comment on one or more of my recent book reviews.
+2
Love, Charleston
+2
Journey to Forgiveness
**You can earn a total of 6 entries if you do all of the above entry options. Make sure to tell me in your entry comment on this post which of the things you did to get extra entries.**
*The contest will run from today (September 3) until 6:00 CST on Thursday (September 9). I will announce the winner that night. The winner is always randomly drawn. I will contact the winner either directly after choosing him/her or on Friday the 10th, and then that person will have one week to reply. If the winner doesn't reply within that time period, I will pick a new winner.
Good luck! Thanks for visiting.